7 Helpful Work From Home Tips To Increase Your Productivity & Motivation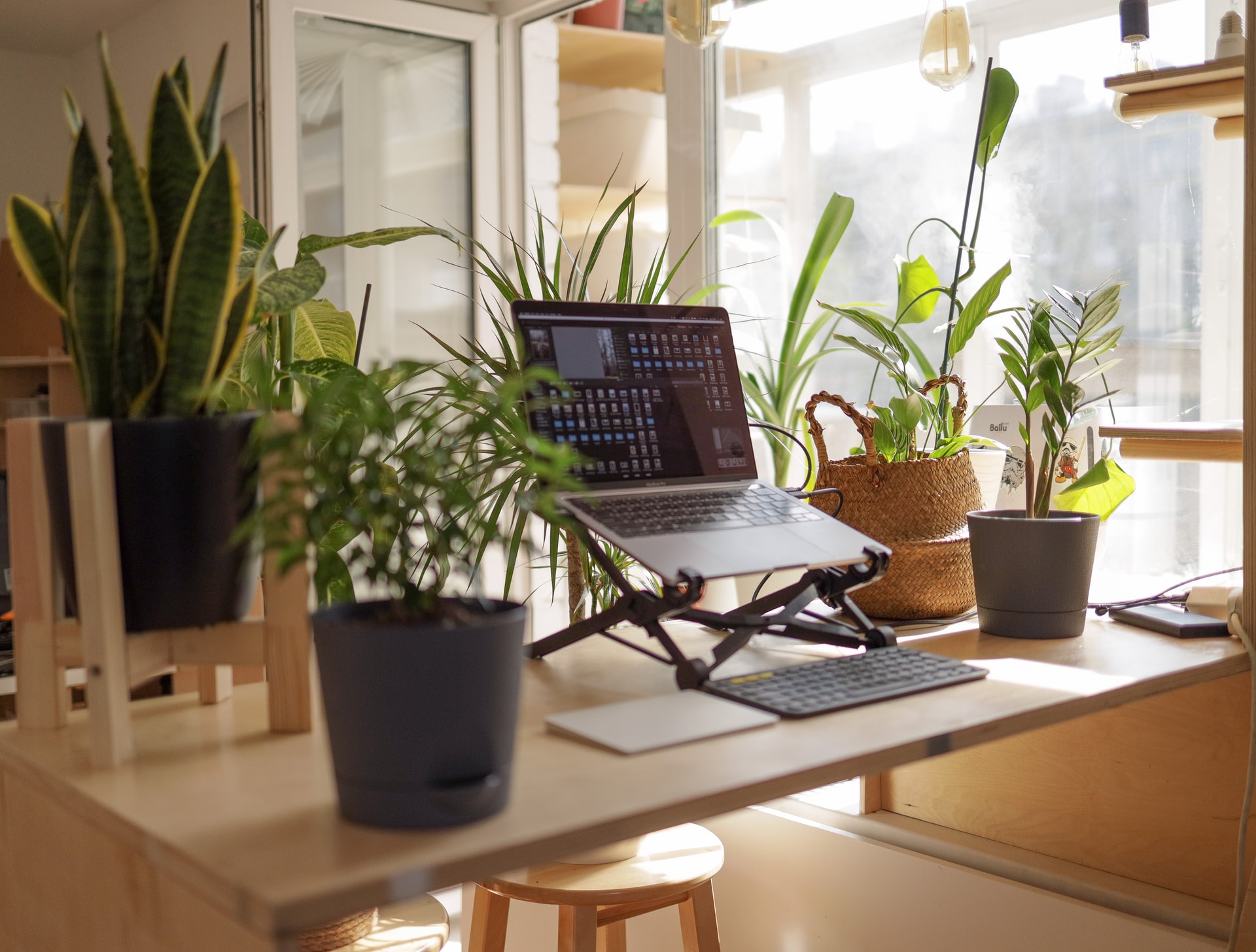 There are so many working from home tips that you can take advantage of. These are the ones that really helped me. If I hadn't made these changes, I don't know how I would be coping today. I may have even gone back into an office… what a thought?!
Create a dedicated workspace
When working from home, you might be tempted to set yourself up in front of the TV, or perhaps the dinner table. This is ok if you are only working from home every now and then. But it won't do your productivity or your back any good in the long run.
Create a dedicated workspace with a proper desk and supportive chair. You won't need a lot of space, even a corner is good enough. Set yourself a dedicated workspace in your house that you can go to and get your work hammered out.
When working from home you can plan your day as you wish unless of course, you are doing set hours. Don't use this as an excuse to not set yourself up for the day. Get up at a suitable time and get ready as if you are going to an office. By acting like you are going to work it will get you into the correct mental space to have a productive day.
Structure Your Day
It's tempting to pick up work every now and then when working from home. This could be the reason why you want to work from home in the first place!
Sadly you won't be very productive if you do this. I found this out the hard way! Since structuring my day, my productivity levels have gone up. I now split my day like this… 9 A.M.- 12 noon client work, 12 noon – 1 P.M. lunch, 1 P.M. – 2 P.M. general admin work, 3 P.M. – 6 P.M. client work, 6 P.M. finish work.
Take Breaks
This seems obvious but it's easy not to take breaks during the day. At times you can work more hours at home than you would in the office.
Your eyes, your back, and mind need a break. Taking 5 minutes every hour to get a water, coffee or bite to eat, will not only get you moving but it will also give you some clarity. We all know that we need some clarity to become productive.
Stay Connected
Technology is a wonderful thing. You can stay connected with people all around the world at any time of the day. This means there is no excuse to not stay in the loop with colleagues. Make sure you check in throughout the day.
If you are working freelance, join some freelance networks. This is where you can ask questions and join some conversations. Believe me, feeling like part of a team, will make you more productive.
Background Noise
This working from home tip may sound counterproductive but get some background noise. When I first started, I went from a loud sales floor to a silent flat. The silence was very distracting. It may sound odd, but I had spent so much time in a noisy environment that it was hard to focus on the silence.
By putting the TV, YouTube, or Netflix on a low volume, it brought back the comforting background noise, I desperately craved.
Get Out Of The House
If you only use one of these working from home tips, please let it be this one. GET OUT OF THE HOUSE.
It can get old when I'm not traveling and I'm at home with only the dogs and my husband to talk to. This is exactly when I start to get cabin fever and feel like I struggle to communicate with other people. At this point, my productivity takes a nosedive. That is when I know I need to work out of the house.
I tend to try and work from a shared working space or a cafe once a week. It allows me to feel like a human being again and feel inspired by who I speak to and what I see.
Any tips I missed, let me know!